Surrey Fest Downtown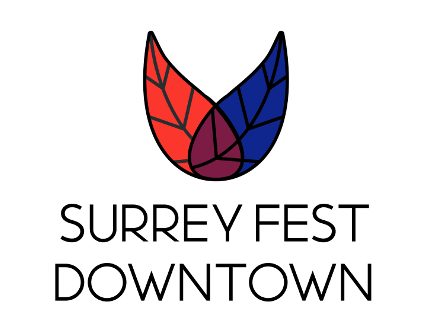 Surrey Fest Downtown started in 1999 as Whalley Community Festival in collaboration with the Whalley Community Association and the City of Surrey. It was originally held in the greenspace behind the North Surrey Rec Centre and Sunrise Pavilion.
As the community has changed and developed, the name of the event was changed to Surrey Fest Downtown and Downtown Surrey BIA took a more active role in assisting with the success of this event.
In 2023, the event will be held on Saturday, June 17 from 11am-4pm at Central City Plaza and the old parking lot at North Surrey Rec Centre.
Stage Schedule sponsored by Allure Ventures
(Note: Times and details subject to change)
11 – 11:45 AM : Happy Hour
11:45 – 12:15 PM Sun Hung Do
12:15 – 12:45 PM Opening Ceremony
12:45 – 1:45 PM Julio
2:15 – 2:45 Alex Dore
3:00 PM Los Duendes